About Nick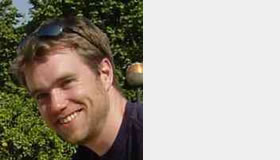 Web Developer
Founder, CityKing.com. (Launch 2.0 Spring 2014)
Nick has been working as a web & database developer since 1998 for large & boutique clients.
Development
Back End Development:
ASP.NET, ASP.NET MVC 5, SQL Server

Composite C1 (CMS)
Front End Development:
AngularJS, Angular.JS, JavaScript, HTML(5), CSS(3), JQuery, Bootstrap.
Mobile:
HTML, CSS, Responsive, Mobile JQuery.
Creating mobile websites that work like apps.
Recent ASP.NET / MVC / Composite C1 / Bootstrap Sites
Personal
Nick will visit every country on earth
Visited: 72/~200 (Usually spending at least a week in most cities)
Albania
Andorra
Argentina
Armenia
Austria
Belarus
Belgium
Bosnia
Brazil
Bulgaria
Burma (Myanmar)
Cambodia
Chile
China
Croatia
Cyprus
Czech Republic
Denmark
Egypt
England
Estonia
Finland
France
Georgia
Germany
Greece
Holland
Hong Kong
Hungary
India
Indonesia
Ireland
Italy
Japan
Jordan
Kazakhstan
Kyrgyzstan
Laos
Latvia
Lebanon
Lithuania
Macedonia
Malaysia
Malta
Mexico
Moldova
Montenegro
Morocco
Norway
Poland
Portugal
Romania
Scotland
Serbia
Singapore
Slovakia
Slovenia
Spain
Sweden
Switzerland
Syria
Taiwan
Thailand
Trans-Dniestr
Turkey
Uruguay
Ukraine
Uzbekistan
USA
Vatican
Vietnam
Wales
More
Snowboarding | Leica | Travel | Curry | Coffee.
Lives in East London.
Domains
The folliwing domain names may be for sale
InstantPA.com
niico.com
niico.co.uk
RideMoist.com
CountriesCSV.com
Net-Shops.net
JustWhatsOn.com
JustWhatsOn.co.uk
Usability & Responsive Web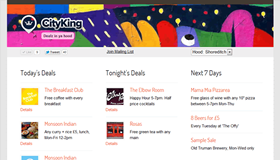 Stuff Should Work
Nick is a strong proponent of web usability & runs Usability Blog UsabilityHell.com.
He sees that the open web, with responsive design is the future - not fragmented binary apps.
A single code base & website that runs everywhere (any phone, tablet and computer), has order of magnitude cost, speed & deployment advantages over writing multiple apps, on multiple platforms to achieve the same goals.
Suggested Reading
Usability Bible: Don't Make Me Think by Steve Krug
Re-Work by 37 Signals
Pitch Anything by Oren Klaff
Startups: Do More Faster by David Cohen (Techstars)
4 Hour Work Week by Tim Ferriss
Video
On TechCrunch.com at FOWA
with Richard Waters, West Coast Editor, FT
On Bloomberg (requires Flash)